</p>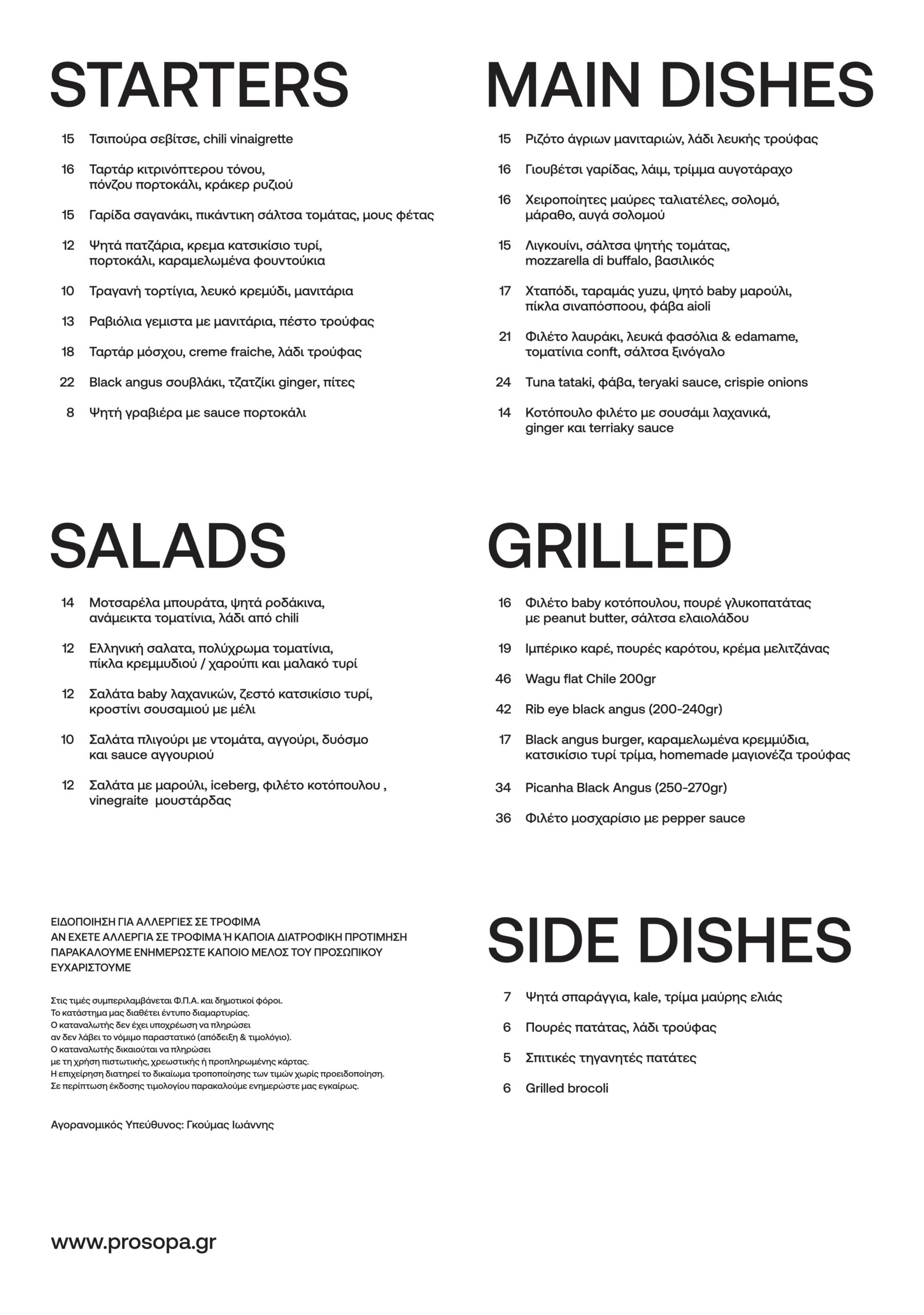 Desserts
επιδόρπια
Tiramisu
7.00€
Banoffee
6.50€
Chocolate tart with ganache
7.00€
Chocolate soufflè with vanilla ice cream
8.00€
Flavor of the day ice cream
4.00€

Ask us for the ice-cream flavours

Market regulator: Goumas Ioannis
Prices include VAT and municipal taxes.
Our shop has a complain form.
The consumer has no obligation to pay unless he / she receives the legal document (receipt – invoice).
The consumer is entitled to pay by using a credit, debit or prepaid card.
The Company reserves the right to modify prices without notice.
In case of issuing an invoice, please let us know in time.